133 2727 28 Avenue SE in Calgary: Dover Apartment for sale : MLS®# A2021842

133 2727 28 Avenue SE

Dover

Calgary

T2B 0L4

$169,900

Floor Area:

568 sq. ft.

53 m2

Welcome to the 'Ascent', a terrific building in West Dover built by Jayman in 2009. In a great location with easy access to Downtown and Deerfoot Trail, you will not want to miss this beautifully finished and decorated suite in Excellent condition. This suite features a very open floor plan with a very well-designed kitchen including lots of cabinet and counter space and stainless steel appliances; a dining area and a living room flooded with light from the sliding patio door. The master bedroom offers great space and even a walk-in closet. A small den area is conveniently located off the living and dining areas and provides a great organizational space. A 4 piece main bathroom and in-suite laundry complete this lovely suite. This suite also features additional storage at the front of your titled underground parking stall, which just happens to be an end stall for extra protection for your prized vehicle. The building features a beautiful sunny green space with pathways for the use of the residents.

More details

6 2902 17 Avenue SW in Calgary: Shaganappi Apartment for sale : MLS®# A2021784

6 2902 17 Avenue SW

Shaganappi

Calgary

T3E0A9

$179,992

Floor Area:

505 sq. ft.

47 m2

FIRST TIME HOME BUYER OR RENTAL INVESTMENT ALERT!!! WHY RENT WHEN YOU CAN OWN THIS BEAUTIFUL, AFFORDABLE and FULLY RENOVATED CONDO ON ONE OF THE MOST PREMIER LOCATIONS ON 17TH AVENUE SW? IT'S A TURNKEY! Perfect for investor, students and first time home owners. This unit has been renovated with bright new paint, stainless steel brand new appliances, new washer & dryer and high quality all new carpet in bedroom. The large living room has an electric fireplace with built-in book shelves. The master bedroom is nice size and the 4 piece main bath has a granite vanity. You will love the convenience of in suite side by side laundry. This condo has it all, there is even a large storage room in the basement, perfect for your bicycle. This building is concrete, quiet and very well managed. Located close to the new c train, public transit and 17 Ave restaurants and retail shops. BOOK today!

More details

204 706 15 Avenue SW in Calgary: Beltline Apartment for sale : MLS®# A2021808

204 706 15 Avenue SW

Beltline

Calgary

T2R0R7

$224,900

Floor Area:

768 sq. ft.

71 m2

Investor Alert! Current tenant pays $1,500 a month. Great opportunity to purchase a Modern 2 bedroom condo steps away from 17th Ave SW in the heart of the city belt-line. Live with the convenience of having heat, electricity, water/sewer, included in the condo fees. Unit comes with in-suite laundry, 1 assigned parking stall and 1 storage unit. This beautiful unit features 2 bedrooms, a large living room, and kitchen all facing west, with an exterior wall made up mostly of windows. In each room you will find large closets all accented by the granite flooring throughout. A contemporary kitchen features a breakfast bar making way to a dining area and the living room, perfect for hosting. Making efficient use of space, you will find in suite laundry tucked away in the 4 piece bathroom. When you enter the building the lobby leads to the elevators and a spacious weight/fitness room. This location is close to public transit, shopping and plenty of dining, making for the ultimate downtown living experience.

More details

Listed by CENTURY 21 BAMBER REALTY LTD.
Data was last updated January 29, 2023 at 02:05 AM (UTC)
Get all the benefits below, by registering today. A better MLS® search and advantage over other buyers and sellers.
View new listings sooner
Be first to know! Get email notifications of new listings that match your saved search. No need to come back and search again. If a price changes or new info is added we'll tell you about that too!
Save your searches
Create and save custom searches based on neighbourhoods, property type, beds, baths or specific criteria like pools or waterfront. Find homes with the exact features you want.
Alerts for new listings
Be first to know! Get email notifications of new listings that match your saved search. No need to come back and search again. If a price changes or new info is added we'll tell you about that too!
Finding a home should be a joy
Absolutely it should be
Buying or selling a home is stressful enough. In this day and age there is technology to help you should relieve some of that stress.
These MLS® search tools available to registered users are designed to make your life easier. They are about you and what is best for you when trying to find properties and keep track of the properties you have found.
Share listings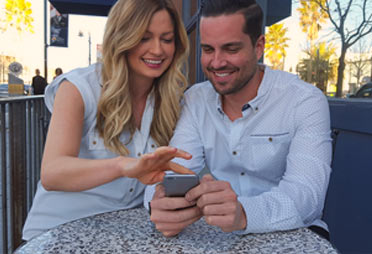 Share with your spouse, friends or parents a listing you are interested in. You can send it by email right from the listing, just enter their email and add comments, and we'll make sure they get it.
Save your favourite listings
Find a listing you love? Save it to your profile so you can some back to view it anytime. It'll be right there and with any updates to the price, description or photos.
Make Notes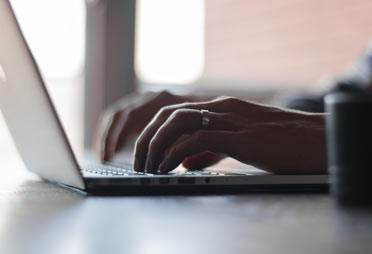 Remember what you liked about your saved listings by making notes. Add notes to listings about why you liked it, what you didn't like, or anything you want to bring up with your Realtor.